The Alpha Dog
who says you can't have fun at work?

Todd Obermoeller- Founder/Creative director
Split Media in its name is new. But we've actually been in the creative business for over twenty years. Our founder and creative director, Todd Obermoeller, has been on the business side of agencies all of his life. From project management to strategy; he's worked in every aspect of the creative field. "We started Split because we couldn't stand to watch smaller businesses get left behind. Just because you don't have a large budget, doesn't mean that you're disqualified from marketing your services."
Contact me: todd@splitmediastl.com
senior leadership
the pack that makes it all happen
Murphy Francis- CEO
Elected in 2015, Murphy enjoys his position. His hobbies include searching for baby fruit bats and eating pizza. Murphy's favorite part of the job is nap time, followed by snack time. In his first bold move as CEO, he mandated that all employees be required to meet with him, outside on a walk, at least twice a day.
monkey eunice- vice president
As Vice President, Monkey fills the role well. Her laid-back attitude and "do-nothing" lifestyle bode well with her position. Monkey looks up to other Vice Presidents, and follows their lead in determining action. Usually, as with most V.P's, she just smiles, shakes a paw and goes back to sleep.
Ron- President
Small but mighty. Ron has been the heart and sole of Split Media since he came on board in 2007. Ron's leadership and expertise in basically everything, have helped him secure a vital role at Split. His "over the top" attitude and love for being in charge of everyone at all times makes him the President that we can't fire.
wee- secretary
Let's be honest, Wee's position is pointless. She is just one more example of the corporate
nepotism that we at Split frown upon. However, she is Ron's wife and we have no choice but to accommodate her every need. Long live the queen.
to find out more about our remote staff in a city near you, just contact us!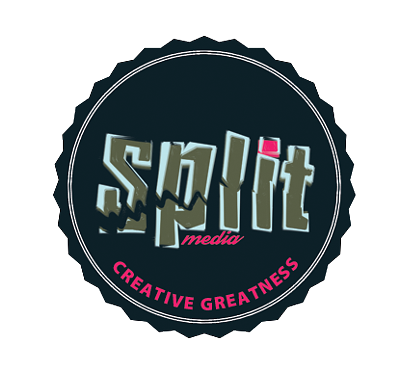 Better creative
Means Better Results